Teeth requiring endodontic treatment need to be assessed restoratively prior to initiating endodontic care. Endodontic treatment requires initial access to the pulp chamber and canals to be carried out appropriately. Canals can be identified, instrumented, and obturated, but if the tooth cannot be predictably restored, clinical success is guarded. Although adhesive restorations have improved compared to what has been historically available, adequate ferrule and posts may still be required from an engineering standpoint depending on what remains of the native tooth structure to prevent dislodgement of the restoration from the native tooth structure.
This course will review engineering principles to allow the restorative dentist to:
predictably restore endodontically treated teeth,
design an endodontic access that preserves as much sound tooth structure as possible,
assess the restorability of a tooth before endodontic treatment, and
improve treatment success.
Educational objectives
Understand that conservative treatment starts with endodontic access.
Learn how teeth are restored based on how much native tooth structure remains.
Know when, why, and how to use posts to restore endodontically treated teeth.
Understand restorative ferrule, and when and how much is necessary.
About the Author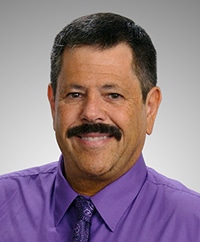 Gregori M. Kurtzman,DDS, MAGD, FACD, FPFA, DICOI, DADIA, DIDIA, is in private general dental practice in Silver Spring, Maryland. He is a prolific author and has lectured internationally on the topics of restorative dentistry; endodontics, implant surgery, and prosthetics; removable and fixed prosthetics; and periodontics. Dr. Kurtzman is a consultant and evaluator for multiple dental companies.
Image credit: Ben Yew | dentalstockphotos.com
Quick Access Code: 22135

Login
Accessing this course requires a login. Please enter your credentials below!