Dental Academy of Continuing Education Advisory Board Members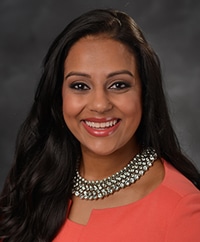 Amisha Singh, DDS
Editorial Director, Dental Academy of Continuing Education (DACE)
Dr. Amisha Singh is a Denver native and loves living in beautiful Colorado. She is a dentist by training and has dedicated her career to building professional identity and wellness in higher education and healthcare. She has owned her own start-up dental practice in Parker, Colorado. She is currently faculty at the University of Colorado School of Dental Medicine and serves as the Director of Diversity and Inclusion. She is driven to changing the landscape of healthcare in the US and has served as a Workforce Diversity Consultant for the Colorado Department of Public Health where she worked to help recruit underrepresented minorities to the professions of dentistry and medicine. She currently serves as an ADA Success Speaker, participates in the ADA Institute of Diversity in Leadership and is the founder of the CDA Diversity in Leadership program. She was recognized as one of the 2017 10 Under 10 Top ADA Dentists nationally. Her passion is encouraging entrepreneurial spirit, inspiring others and she wants to dedicate her life to helping create equitable paths to success for all. When not practicing dentistry, she loves to get lost in a good book, cook, and do all things creative.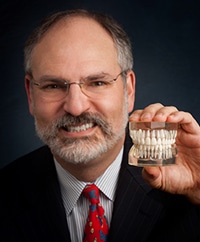 Jeffrey C. Hoos DMD FAGD
Dr. Jeffrey Hoos, 1978 graduate, Tufts School of Dental Medicine, he started his private practice with a walk up one operatory practice, his wife Betsy behind the desk and a new baby, to a four doctor 25 dedicated staff open 6 days a week and four evenings a week. The goal was always to try to provide the highest quality care, for the greatest number of patients while maintaining a balance between personal and professional life. Dr Hoos has been involved in education, lecturing for many years on his innovative techniques and methods. Balancing: Art, Science, and Business of Dentistry has always been his point of view. One of the first general dentists to be Brandemark certified for implant placement, his office has become a teaching center for dental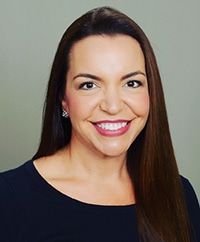 Jeanette MacLean, DDS, DABPD, FAAPD
Dr. Jeanette MacLean is a Diplomate of the American Board of Pediatric Dentistry, Fellow of the American Academy of Pediatric Dentistry, owner of Affiliated Children's Dental Specialists in Glendale, Arizona, and mother of two. She received her dental degree, with honors, from the University of Southern California in 2003 and completed her specialty training in pediatric dentistry in 2005 at Sunrise Children's Hospital through the University of Nevada School of Medicine. Dr. MacLean has become an internationally recognized advocate and expert on silver diamine fluoride, appearing in newspapers, magazines, television, and continuing education lectures on this hot topic. Most notably, she was featured in the July 2016 New York Times article "A Cavity Fighting Liquid Helps Kids Avoid Dentists' Drills," which brought national attention to the option of treating cavities non-invasively with silver diamine fluoride.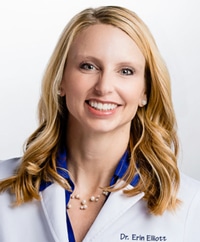 Erin Elliott, DDS
Dr. Erin Elliott grew up in Southern California but went away to a small NAIA school in Western New York where she played collegiate soccer and graduated summa cum laude from Houghton College. After graduating Creighton Dental School in 2003, she settled in North Idaho to begin her general dentistry career. She has a special interest in DentalSleep Medicine. She has lectured extensively on this topic and loves to help general dentists extend this life-saving service to their patients. She is an active member of her local American Dental Association, the American Academy of Sleep Medicine, American Academy of Dental Sleep Medicine and is the past president and a diplomate of the American Sleep and Breathing Academy. She's teaches a 2 day Sleep Apnea Implementation Course with 3D-Dentists and Dr. Tarun Agarwal.
Click Here to watch Dr. Elliott's interview with DIQ.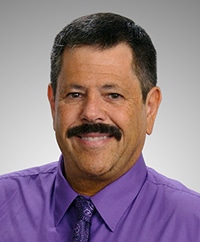 Gregori M. Kurtzman, DDS, MAGD, FPFA, FACD, FADI, DICOI, DADIA, DIDIA
Dr. Kurtzman is in private general dental practice in Silver Spring, Maryland, USA and a former Assistant Clinical Professor at University of Maryland in the department of Restorative Dentistry and Endodontics and a former AAID Implant Maxi-Course assistant program director at Howard University College of Dentistry. He has lectured internationally on the topics of Restorative dentistry, Endodontics and Implant surgery and prosthetics, removable and fixed prosthetics, Periodontics and has over 750 published articles globally, several ebooks and textbook chapters. He has earned Fellowship in the AGD, American College of Dentists (ACD), International Congress of Oral Implantology (ICOI), Pierre Fauchard, ADI, Mastership in the AGD and ICOI and Diplomat status in the ICOI, American Dental Implant Association (ADIA), International Dental Implant Association (IDIA). A consultant and evaluator for multiple dental companies. Dr. Kurtzman has been honored to be included in the "Top Leaders in Continuing Education" by Dentistry Today annually since 2006 and was featured on their June 2012 cover.
Click Here to watch Dr. Kurtzman's interview with DIQ.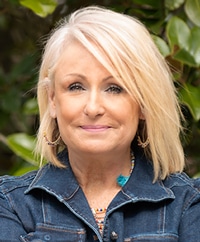 Casey Hein, BSDH, RDH, MBA
With over 40 years' experience as a dental hygienist in private practice, public health, education, and government, Casey is an internationally recognized speaker and extensively published author. She first began speaking about periodontal-systemic links in 2003 and founded the first publication on oral-systemic science, called Grand Rounds in Oral- Systemic Medicine. She is a pioneer in implementation of periodontal systemic science, medical-dental collaboration, and providing primary care services, traditionally delivered by physicians and nurses, in dental offices. Casey was an Assistant Clinical Professor in Periodontics and Director of Education of the International Centre for Oral-Systemic Health at the University of Manitoba, where she leads the development of the first comprehensive curriculum about oral health for non-dental healthcare providers. This won for the University the prestigious William J. Gies Award for Outstanding Innovation. She was accepted into the National Speakers' Association in 2008, and she has been continuously voted among Dentistry Today's Top 100 Clinicians/Consultants. Casey maintains a faculty appointment as an Assistant Professor in the School of Dental Hygiene at the University of Manitoba, and enjoys a busy speaking schedule, writing, consulting, participation on a number of advisory boards, grandchildren, and road biking.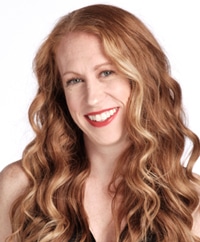 Katrina M. Sanders RDH, BSDH, M.Ed, RF
A clinical dental hygienist, author and international speaker, Katrina is a vibrant, passionate and charismatic award-winning educator with a unique approach to delivering continuing dental education. Katrina is the Clinical Liaison, Hygiene Excellence and Innovation for AZPerio, the country's largest periodontal practice. She works alongside Diplomates to the American Board of Periodontology to instruct on collaborative professionalism and standard of care protocols while delivering education through hygiene boot camps and study clubs. Known as "The Dental Resultant", Katrina is the co-founder of The Core Group, LLC, a boutique-style consulting firm focused at high-level standards, excellence and production. Katrina is the founder, CEO and keynote speaker for Sanders Board Preparatory and is a published author with RDH Magazine, Inside Dental Hygiene, Oral Health Group, Dentaltown, and Today's RDH, a columnist and advisory board member for Modern Hygienist, editorial advisory member for the Dental Academy of Continuing Education and brand ambassador for Dimensions of Dental Hygiene. Her philanthropic efforts include dental humanitarian work in developing countries, supporting abused and homeless animals and spreading awareness about the benefits of organ and tissue donation.
Click Here to watch Katrina's interview with DIQ.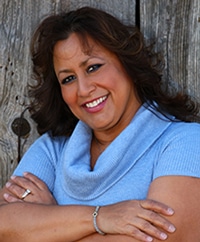 Karen Thomas, MS, RDH, LN, CNS, FDN-P, CHHC
Karen is the CEO and Founder of Holistic Digestive Solutions. Karen's passion for the healthcare industry began at the age of 15 in dentistry. Over 39 years later, her passion has grown to include functional medicine to improve the overall health of her clients. She is a Licensed Nutritionist, Nutrition Dietician, Certified Nutritionist Specialist®, and Certified Biological Dental Hygienist, Certified Integrative Nutrition® Health Coach, Certified Functional Diagnostic Nutrition® Practitioner (FDN-P), and a motivational speaker, educator and the award-winning author of Overwhelmed & Undernourished: Use Food as Medicine and Turn Your Life Around and the 2020 Recipient of the Sunstar/RDH Award of Distinction. She also holds a Master's of Science in Human Nutrition and Functional Medicine.
Karen's own health took a downward spiral when chronic stress led her into a 2-year, bed-ridden battle to regain her wellness. Without a proper diagnosis, she searched for the answers none of her physicians could give her. Karen was forced to figure it all out herself. Her research led her to several great resources, including the Institute for Integrative Nutrition®. This taught her the health benefits of appropriate nutrition and grew her ever-expanding journey into helping others find answers to their own, similar health mysteries.
She currently works with private clients in addition to working with physicians who seek her counsel on finding the root causes of mysterious autoimmune diseases for their own patients. Karen uses functional medicine laboratory testing to accomplish this. She then designs bio-individual protocols to aid in reversing chronic health diseases.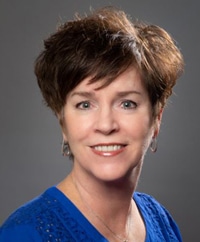 Theresa Groody, M.Ed., EFDA, CDA
A dynamic and engaging national speaker and educator, Theresa enjoys taking both dental and expanded functions assistants to their next level facilitating her interactive presentations. Working in clinical and academic dentistry for four decades and competent in curriculum design and assessment, she currently teaches Expanded Functions Dental Assisting Lecture and Laboratory courses at Harcum College, where employed as the Director of Professional Studies.
In 2018, Ms. Groody was reappointed for a second term serving in the newly created EFDA position on the Pennsylvania State Board of Dentistry. As an appointed curriculum consultant for the American Dental Association's Commission on Dental Accreditation (CODA), Ms. Groody conducts site visits evaluating assisting programs across the country and expects to complete her Doctoral dissertation in late 2021, focused on excellence in preclinical education of dental assistants and EFDAs.
Theresa is a founding member of the Pennsylvania EFDA Association, a member of the ADAA, ADEA, and an advisory board member for several programs.