A peer-reviewed course written by Maria L. Geisinger, DDS, MS
Abstract
From charcoal toothpaste to oil pulling to "Flossgate," recent controversies regarding ideal oral hygiene in the lay media have left many of our patients with questions about the best way to take care of their teeth at home. While dental associations, the National Institutes of Health (NIH), the Centers for Disease Control and Prevention (CDC), and the United States Surgeon General agree on the importance of proper self-delivered oral hygiene,1-3 there continues to be confusion in the lay media and the public with regard to the role of patient-administered oral hygiene for the prevention of oral diseases. Current recommendations include brushing for two minutes twice daily and cleaning between teeth to maintain a healthy mouth and smile.4 Furthermore, customization of oral hygiene recommendations for patients based upon their risk profiles allows for optimal outcomes for disease prevention. It is well established that there are over 700 identified species of bacteria and up to 1,500 putative pathologic microorganisms5-7 found in dental plaque biofilms. Many of these organisms as well as other factors including bacterial nutrients, food debris, molecules that facilitate bacterial adhesion and invasion, and other extrinsic factors in the environment and the body's own immune response contribute to diseases of the teeth and gingival tissues. This course will review current recommendations for oral home care, discuss strategies to deliver person-centered oral hygiene instructions for patients based upon risks for oral diseases, and review the current evidence regarding oral hygiene practices and/or products.
Educational objectives
At the conclusion of this educational activity, participants will be able to:
Understand the risks and benefits of controversial oral hygiene practices and/or products
List the optimal strategies and rationale for oral hygiene, including toothbrushing, interdental cleaning, and use of dentifrices and mouth rinses
Develop home-care recommendations that focus on evidence-based strategies for oral health and emphasize individualized patient care recommendations based upon patient needs
Discuss the importance of preventive strategies for oral diseases including maintaining good oral hygiene in order to promote oral and overall well-being with a wide range of patients and interdisciplinary colleagues
---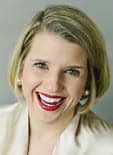 Maria L. Geisinger, DDS, MS, is a professor and director of advanced education in periodontology in the Department of Periodontology in the University of Alabama at Birmingham (UAB) School of Dentistry. Dr. Geisinger received her BS in biology from Duke University, her DDS from Columbia University School of Dental Medicine, and her MS and Certificate in Periodontology and Implantology from the University of Texas Health Science Center at San Antonio. Dr. Geisinger is a diplomate in the American Board of Periodontology. She has served as the president of the American Academy of Periodontology Foundation and on multiple national and regional organized dentistry committees. She currently serves as chair of the ADA's Council on Scientific Affairs and as a member of the American Academy of Periodontology's Board of Trustees. She has authored over 45 peer-reviewed publications and her research interests include periodontal and systemic disease interaction, implant dentistry in the periodontally compromised dentition, and novel treatment strategies for oral soft- and hard-tissue growth. She lectures nationally and internationally on topics in periodontology and oral health care.
Image credit: © One Photo | Dreamstime.com
Quick Access Code: 21000

Login
Accessing this course requires a login. Please enter your credentials below!