This course is now closed. We apologize for any inconvenience.
A peer-reviewed article written by Jay Haddad, DDS, MSHA, MSPFP
Abstract
Evidence-based factors can aid the dental practitioner in making a more informed decision on whether and when to extract third molars. Understanding the different management options and the factors to consider in predicting eruption helps in decision-making. Possible pathologic sequelae of maintaining third molars include periodontitis and pericoronitis. The patient's age is a significant factor in deciding whether and when third molars should be extracted. There are also orthodontic and prosthodontic considerations. The most common third molar extraction risks include alveolar osteitis, infection, delayed healing, clinically significant bleeding, and paresthesia. Germectomy and coronectomy are management options for third molars. Classification of impacted third molars helps predict extraction difficulty.
Educational objectives
At the conclusion of this educational activity, participants will be able to:
Improve decision-making on whether and when third molars should be extracted
Manage options for third molars
Discuss factors that can improve the prediction of third molar eruption
Describe the pathologic sequelae of maintaining third molars
Evaluate factors associated with third molars that are affected by the patient's age
Consider orthodontics and prosthodontics in third molar extractions
Assess the risks of third molar extractions
Consider germectomies and coronectomies as management options for third molars
Classify impacted mandibular third molars
---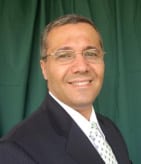 Jay Haddard, DDS, MSHA, MSPFP, is a board-certified oral and maxillofacial surgeon in private practice. He is a fellow of the American Board of Oral and Maxillofacial Surgery and the American Dental Society of Anesthesiology. He served in the US Army for 20 years, including six years as a mentor at the National Capital Consortium Oral and Maxillofacial Surgery Residency, where he received the outstanding educator of the year award in 2007. Dr. Haddad has a passion for teaching and learning and recently earned his master's degrees in health administration and personal financial planning.
Image Credit: Doctor.com
Quick Access Code: 15439

Login
Accessing this course requires a login. Please enter your credentials below!