Date: April 11, 2023 | 7:00 PM CST/8:00 PM EST
Duration: 1 Hour
Credits: 1
Sponsor: EMS
Is your hygiene department demotivated? Have you ever thought that there may be a better way to partner with your dental hygienist to increase production with ethics and integrity? This course will help to provide a comprehensive approach to making the most out of your dental hygiene appointment. This course will discuss utilizing strategies to improve your relationship with your hygiene department while discussing the importance of aligning your practice philosophies.
Sarah discusses the disconnect between dentistry and medicine as she helps to align the important touchpoints of the Dental Hygiene appointment. She will discuss the value of confident hygienists and the importance of autonomy to discuss caries management, periodontal protocols, and appropriate re-care frequencies while educating the dental team and collaborating with specialists to personalize patient care.
At the conclusion of this course attendees will be able to:
Realize the importance of their dental hygienist in caries management and periodontal protocols
Reflect on their current value system and relationship with their hygiene department
Remove barriers to change in the way in which hygienists provide patient care by reorganizing the structure of the Dental hygiene appointment and verbiage we use with our patients.
Elevate the hygiene department by empowering the dental hygienist to practice at the top of their scope
Presented by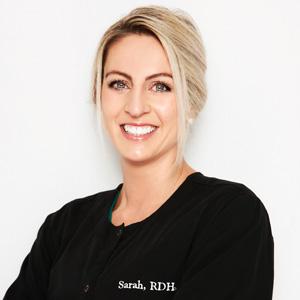 Sarah Crow, RDH
Sarah Crow started in the dental industry in 2004. She has earned numerous awards throughout her education and career as a dental hygienist. To name a few, in 2018 Sarah was named "Component Hygienist of the Year" by her colleagues and was most recently voted the 2021 "Massachusetts Dental Society Hygienist of the Year."
Sarah currently serves as the Immediate Past-President, for ADHA Massachusetts, and is the co-founder of MDHA's Mentor Liaison Team. She is a Senior Executive Consultant for Cellerant Consulting Group and a National Trainer in the field of Guided Biofilm Therapy for EMS Dental where she presents educational content virtually and in-person, to hygienists across the country.
Sarah enjoys working chairside with patients one on one where she is given the opportunity to exhibit her passion for helping others to improve their oral and overall health.
Moderator: Brian Rosebrook
Dental Economics

Commercial support provided by: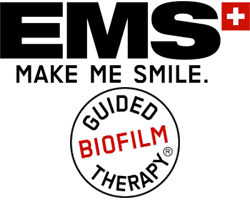 Login
Accessing this course requires a login. Please enter your credentials below!