Earn 1 CEU Credit
We made it, some less scathed than others. The past year has been full of emotions, uncertainty, and complex conversations as to what will happen moving forward post pandemic in the dental health industry. Some business owners have maximized away time to develop different patient protocols with their teams, some maximizing PPP funds by making investments in supportive technologies and some finally expanding operatories while others got out altogether.

Have you stopped to think who you are doing this for? The patient you say.

Does the patient have a perceived value of our expertise and what it takes to support a health care center? Or do they think it is just some fancy, expensive looking new toys that they will have to pay for with padded services? I submit to you that now is an opportunity to have a different conversation with our patients.

Let's spend quality time emphasizing the "Why" behind our "Do" and jump off the monotonous routine of our cyclic daily schedule we push thru to the end of Friday
Presented By:

Debbie Zafiropoulos EFDA, RDH, BA
CEO
OralED Institute, LLC
Debra Zafiropoulos, widely known as "Debbie Z" is the CEO of OralED Institute. LLC., a collaborative firm that leads us from current state to desired state and where learning and implementation continues.
Debra serves as the Partner in Education for the Wellness Dentistry Network, a Master Instructor with MoradoASC mentoring and nurturing future speakers, authors, and success minded professionals.
Founder of the NationalCancerNetwork.org a 501c(3) nonprofit supporting the oral health needs of those struggling with a cancer diagnosis.
Currently serves as Clinical Sales & Education Consultant for EMS Electro Medical Systems North America, bringing Guided Biofilm Therapy training and GBT clinician certification with the Airflow Prophylaxis Master to the United States and Canada.
Debbie has developed and nurtured diversified relationships with some of the top corporate companies in the health & wellness industry and contributes her perspective as a Key Opinion Leader. Debbie also serves on several advisory boards as a facilitator with responsibilities in program development, product creation, articles, webinars, collaborative trainings, educational systems, and marketing campaigns.
In 2016 Debbie was recognized by her peers as the SUNSTAR Award of Distinction recipient for her passion, knowledge relentless activities to better our profession.
Supported in part through an unrestricted educational grant by: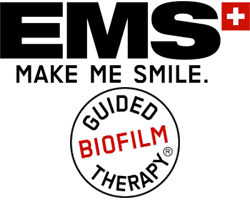 Login
Accessing this course requires a login. Please enter your credentials below!