A peer-reviewed course written by Kandice Swarthout, RDH, LPC
Abstract
Dental professionals are well trained in the art of patient communication and building relationships. As research and awareness around mental health progresses, it is important that clinicians evolve and adjust communication styles to serve the needs of patients. Trauma-informed care is the process in which the dental health-care provider (DHCP) approaches every patient as if they are survivors of former trauma that has the potential to be triggered in the dental chair. Trauma-informed care recognizes and responds to the awareness that trauma is pervasive, and patients may require a shift in the way treatment is provided. DHCPs who maintain a trauma-informed mindset can avoid retraumatizing patients and assist in building resilience so that the patient can escape or avoid the vicious cycle of dental fear.
"Trauma-informed approach to care in the dental setting" Educational objectives
Describe how previous trauma affects patients in the dental office
Understand the neurobiological responses to trauma
List the key factors in creating a safe space and empowering patients who are victims of trauma
Utilize modes of patient communication and approaches that reduce retraumatization
Define the key components to implementing trauma-informed care in the dental setting
---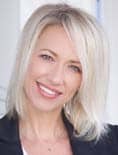 http://www.kandiceswarthout.com
Kandice Swarthout, RDH, LPC, is a licensed professional counselor and registered dental hygienist. She is a full-time dental hygiene educator in Texas. Kandice is the owner of Inspired Education & Wellness where she is a speaker, writer, and private practice therapist. She combines her clinical dental and mental health experience to help other health-care professionals have a fulfilling work-life experience. Read her articles in Dentistry IQ, Today's RDH, and her blog on Facebook titled Fearless Compassion: Stories of Personal Triumph. Contact Kandice at www.kandiceswarthout.com or on social media @The Counselor Hygienist.
1209425897 © KatarzynaBialasiewicz | gettyimages.com
Quick Access Code: 22002

Login
Accessing this course requires a login. Please enter your credentials below!