The Power of Branding (On-Demand)
This event was originally held on August 23, 2022 and is now available for on demand viewing.
Sponsor:  United Credit
Duration: 1 Hour
Branding is an important process of developing an ideal patient pool for dentists but is often an enigma for the busy practitioner. Consistency and clarity in branding throughout all marketing and communication can be a gamechanger for practice growth and success. In this webinar, we will explore the power of branding and how to develop a brand which truly reflects the personal values of the practitioner and the professional values of the practice. We will explore industry agnostic examples of branding success and learn how to apply them to a private practice model in dentistry to help your ideal patient walk through your doors.
Presented By:
Dr. Amisha Singh
Director of Diversity and Inclusion
University of Colorado School of Dental Medicine

Dr. Amisha Singh is a Denver native and loves living in beautiful Colorado. She is faculty at the University of Colorado School of Dental Medicine and serves as the Director of Diversity and Inclusion. It is here that she pioneered the inaugural use of the Restorative Justice process for the Anschutz Medical Campus. She is now a national facilitator and trainer for restorative practices, specializing in Bias Related Harm. She has dedicated her career to innovation, equity and inclusion in higher education and healthcare. She serves on the Colorado Dental Association (CDA) and American Dental Association (ADA) House of Delegates, on the ADA Dental Wellbeing Advisory Committee, the ADA National Advisory Committee on Health Literacy in Dentistry, the ADA Women in Leadership Thinktank, on the ADEA HURM Advisory Group, and on the MDDS and CDA Membership Councils. She was the 2019 CDA New Dentist Committee Chair for Colorado. She is a proudly inducted member of the Pierre Fauchard Academy, the International College of Dentists, and the American College of Dentists.
Dr. Amisha is also a key opinion leader, blogger and professional speaker who travels the country to inspire other healthcare professionals and advocate for DEI, wellness, leadership, business strategy, and professional development. She writes for numerous publications, serves on the editorial board for Dental Entrepreneur Women's magazine, the Dental Economics Editorial Advisory Board, the DentistryIQ Advisory Board, and as co-editor of the MDDS Articulator. She is the Editorial Director of the Dental Academy for Continuing Education. She won the International College of Dentists Annual Excellence in Journalism Award in 2019. She is driven to changing the landscape of healthcare in the US and has served as the AVID Healthcare Liaison for Denver Public Schools, teaching a success series integrated into the curriculum of underprivileged middle school youth to aspire them to careers in healthcare.
Dr. Amisha has also served as a Workforce Diversity Consultant for the Colorado Department of Public Health and worked to help recruit underrepresented minorities to the professions of dentistry and medicine. She has also owned her own dental start-up practice, Smile Always Dental. She currently serves as an ADA Success Speaker, participates in the ADA Institute of Diversity in Leadership and is the founder of the CDA Diversity in Leadership program. She was recognized as one of the 2017 10 Under 10 Top ADA Dentists nationally. Her passion is encouraging entrepreneurial spirit, inspiring others and she wants to dedicate her life to helping create equitable paths to success for all. When not practicing dentistry, she loves to get lost in a good book, cook, and do all things creative.
Moderator: Brian Rosebrook
Dental Economics

Supported in part through an unrestricted educational grant by: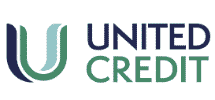 Login
Accessing this course requires a login. Please enter your credentials below!