A peer-reviewed article written by Lacy Walker, RDH, CDA
Abstract
For centuries, white teeth have been seen as a sign of wealth, beauty, and privilege. Society has been obsessed with the esthetics associated with whiter teeth, and the number of products available has been increasing due to popularity and technological advances. Stain, both intrinsic and extrinsic, is multifactorial. There are numerous whitening products on the market, and the formulations and ingredients have evolved over the years. This course will help the clinician better understand the various teeth whitening products and procedures available and will cover the differences between in-office and at-home products, the differences between hydrogen peroxide and carbamide peroxide, technological advancements, and pros and cons of whitening.
"Teeth whitening: Antiquated to present-day" Educational objectives
Explain the history of teeth whitening
Discuss the etiology of intrinsic and extrinsic stains
Explain the difference between hydrogen peroxide and carbamide peroxide
Describe the difference between in-office whitening, take-home whitening, and laser whitening
Recognize the indications and contraindications for whitening and the possible side effects that may occur
Select the proper whitening procedure that is best suited for the patient's needs
---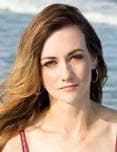 Lacy Walker, RDH, CDA, MAADH, FAAOSH is a dental hygienist, CE director for A Tale of Two Hygienists podcast, associate member of AAOSH, and a research assistant for Connect the Dents, LLC. She has more than 23 years of experience in the dental industry, including periodontal, cosmetic, restorative, DSO, and general practices. Walker has a passion for the oral-systemic connection and is a published author in DrBicuspid and RDH magazine. She can be reached at lacy.walker416@gmail.com, shygienistrdh@gmail.com, or visit shygienist.com.
Image credit: 1314828846   Drazen Zigic | gettyimages.com
QUICK ACCESS code 22000

Login
Accessing this course requires a login. Please enter your credentials below!