Anesthesia failure is a common occurrence in the provision of local anesthesia delivery. Rest assured, there are several alternative injection techniques available for the dental provider that require minimal anatomical considerations, demonstrate greater success, or simply require easier technique modifications when compared to that of the traditional injection techniques widely utilized in clinical practice today. This article assists clinicians in SHARPening their skills: in reviewing the Situation in which the injection is appropriate, Helpful landmarks to consider in the delivery of injection techniques, Anesthetic volume, Relative considerations to integrate with regard to the injection itself, and the injection Procedure itself for maxillary and mandibular injection techniques leading to successful nerve blockade.
Upon completion of this course, the dental professional should be able to:
Evaluate the current clinical data as it outlines common reasons for injection failure
Identify clinical situations for which alternative injection techniques are appropriate
Review relevant anatomical landmarks as they relate to alternative injection techniques
Describe alternative injection techniques available for use in clinical practice
---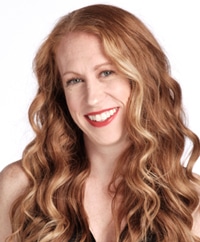 KATRINA M. SANDERS, MED, BSDH, RDH, RF, is a clinical dental hygienist, author, and international speaker. She is a periodontal hygienist and serves as the clinical liaison to Hygiene Excellence and Innovation for AZPerio. Known as the "Dental Resultant," Katrina consults hygiene departments to optimize metrics and patient excellence. She is the founder, CEO, and keynote speaker for Sanders Board Preparatory, a published author with Dentaltown and Today's RDH, a columnist and advisory board member for Modern Hygienist and Dental Academy of Continuing Education, and brand ambassador for Dimensions of Dental Hygiene.
Quick Access Code: 22128
Photo credit: © Ben Yew | Dental Stock Photos

Login
Accessing this course requires a login. Please enter your credentials below!