A peer-reviewed article written by Winnie Furnari, MS, RDH, FAADH, FAAFS, FADE
Educational objectives
At the conclusion of this course, the dental health professional will be able to:
Identify areas of dental forensics and the legal and ethical obligations for participation
Demonstrate knowledge of the organization and mechanisms of a multiple fatality team
Identify legal aspects and signs of human abuse
Identify pathways to further knowledge and opportunities for involvement in forensic dentistry
"The sphere of dental forensics" Abstract
Forensic dentistry/odontology is not an official specialty as defined by the American Dental Association (ADA). It is an enhancement of the dental profession that requires dental professionals to use knowledge, experience, and judgment to collaborate with legal systems. Within this field, dentists, dental hygienists, dental assistants, and others play vital roles in several areas. They will often be affiliated with coroners, medical examiners, and law enforcement agencies in the United States and worldwide. The roles forensic dental professionals play involve work in human identification, human abuse, expert witness testimony, bite mark analysis, age estimation, and contribution to the creation of forensic dental standards.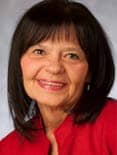 WINNIE FURNARI, MS, RDH, FAADH, FAAFS, FADE, is recognized for her work in dental forensics and is a published speaker on the topic. She was trained by the Armed Forces Institute of Pathology and is a member of several forensic organizations. Furnari serves as an affiliate member to the OSAC Standards Writing Committee. She is a clinical professor at NYU and teaches a course on forensic dentistry/catastrophe preparedness. As a member of the NY City Dental Identification Team, she has participated in several multiple-fatality responses.
Quick Access Code: 22055
Photo credit: 1270410146 © isayildiz | gettyimages.com

Login
Accessing this course requires a login. Please enter your credentials below!