This course is now closed. We apologize for any inconvenience.
A peer-reviewed article written by Lisa Dowst-Mayo, RDH, BSDH, MHA
Abstract
Research investigates ideas and uncovers useful knowledge. Research can be corrupted with propaganda or bias, both of which lead to misrepresentation of information. This is harmful to healthcare providers who unknowingly incorporate corrupt information into clinical practice. This course will provide helpful guidelines for evaluating research to determine its quality level and provide tools to perform quality searches and synthesize information to transform evidence-based research into clinical practice.
Educational objectives
At the conclusion of this course, the learner will be able to:
1. Identify quality studies based on design parameters.
2. Interpret and critically analyze research and become a more informed consumer of information.
3. Differentiate between study designs to determine which ones yield more valid and reliable information.
4. Perform quality online searches to access credible information through appropriate search engines.
---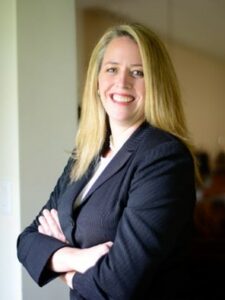 Lisa Dowst-Mayo, RDH, BSDH, MHA, graduated magma cum laude with a bachelor's degree in dental hygiene and a master's degree in healthcare administration. She is a clinical educator for Dentsply Sirona. Lisa is a former dental hygiene program director and full-time professor. She has published more than 44 peer-reviewed continuing education courses and articles since 2006. She can be contacted through her website at www.lisamayordh.com.
Author disclosure
The author has no affiliations with any company that would have a gained interest in the material published in this course. There was no corporate sponsor in the making of this course, and the author is not employed by a company that would stand to profit off the publication of this course. All research is presented in an unbiased manner.
© Noppon Kobpimai | Dreamstime.com
Quick Access Code: 15434

Login
Accessing this course requires a login. Please enter your credentials below!