This course is now closed. We apologize for any inconvenience.
A peer-reviewed article written by Amisha Singh, DDS
Abstract
Opioids have been traditionally used to routinely treat a variety of acute and chronic conditions, but with recent research and attention to the risk of chemical dependence, prescriptive recommendations and practices have changed. Their use and their risks become especially important in pain management with patients who have a history of addiction or other forms of chemical dependence. Science in the field of pain medicine and evidence-based practice helps practitioners outline a course of pain management that can reduce the risk of addiction or relapse while effectively managing pain and disability in a patient. A discerning provider armed with the right tools can help stabilize pain in a safe and responsible manner. This course will help dental professionals best navigate the nuances of managing pain in patients with chemical dependence and opioid use disorders by discussing how to identify risk factors and best choose effective therapies while minimizing risk.
Educational objectives
At the end of this self-paced educational activity, participants will be able to:
Articulate the clinical differences between addiction, tolerance, and dependence.
Discuss the role of dentistry in pain management and opioid awareness for this patient population.
Identify risk factors in patients and treatment to note when prescribing pain medication.
Discuss use and misuse guidelines for pain therapies used for both acute and chronic pain and discuss alternative methods of pain control that may be beneficial to this population.
Review common pain medications used, recognize contraindications to prescribing in patients with chemical dependence, and identify viable pain therapy strategies to use with at-risk populations.
---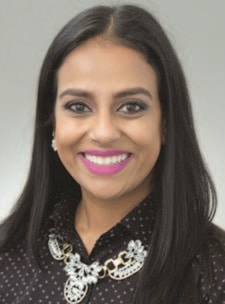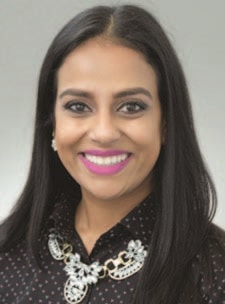 Amisha Singh, DDS, is a Denver native and loves living in beautiful Colorado. She has worked in multiple practice modalities and has also owned her own startup practice. She is a faculty member at the University of Colorado School of Dental Medicine and serves as the interim director of diversity and inclusion. She serves on the ADA Dental Wellness Advisory Committee, the ADA Council for Health Literacy, and on the MDDS and CDA Membership Councils. She is the CDA New Dentist Committee chair for Colorado. Dr. Singh is also a blogger and professional speaker who works with IgniteDDS to inspire other dental professionals and provide them resources to be the best clinicians possible. She writes for numerous publications and serves on the junior editorial board for Dental Entrepreneur Woman magazine, the Dental Economics Editorial Advisory Board, and as coeditor of the MDDS Articulator. She is driven to change the landscape of health care in the US and was a workforce diversity consultant for the Colorado Department of Public Health. She worked to help recruit underrepresented minorities to the professions of dentistry and medicine. Dr. Singh currently serves as an ADA Success Speaker, participates in the ADA Institute of Diversity in Leadership, and is the founder of the CDA Diversity in Leadership program. She was recognized as one of the 2018 "10 Under 10" top ADA dentists nationally. Her passions include inspiring others and encouraging inclusion, equity, and an entrepreneurial spirit. Dr. Singh wants to dedicate her life to helping dentists, students, and patients be better, healthier, and more empowered. When not practicing dentistry, she loves to get lost in a good book, cook, and do all things creative.
© Evgenii Potapov | Dreamstime.com
Quick Access Code: 15432

Login
Accessing this course requires a login. Please enter your credentials below!