A peer-reviewed course written by Maria L. Geisinger, DDS, MS and Hussein Basma, DDS, DESS, MS
Abstract
A smile is a universal greeting and translates into all languages. Smiling individuals are judged as more pleasant and trustworthy, and the act of smiling actually releases endorphins that improve the mood of the person who smiles. As dentists, we are trained to create, maintain, and protect the ideal smile, but what should our goals be in achieving that "gold standard" of beauty? This course seeks to present the current data regarding ideal smile components and the differences regarding ideal smile components based upon age, gender, and race/ethnicity to allow dentists to create personalized road maps and help their patients achieve vibrant smiles.
Educational objectives
At the conclusion of this course, the dental professional should be able to:
List the components of a smile and discuss their roles in optimal smile esthetics
Describe the step-by-step approach to evaluating a patient's smile, including assessing tooth shape/shade, gingival display, and lip length/mobility
Understand the role of patient-based characteristics on acceptable esthetics and ideal smile components
Discuss personalized treatment options to achieve ideal smile esthetics based upon underlying diagnoses in each patient
---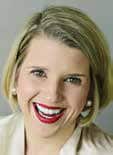 Maria L. Geisinger, DDS, MS, is a professor and director of advanced education in periodontology in the Department of Periodontology in the University of Alabama at Birmingham (UAB) School of Dentistry. Dr. Geisinger received her BS in biology from Duke University, her DDS from Columbia University School of Dental Medicine, and her MS and certificate in periodontology and implantology from the University of Texas Health Science Center at San Antonio. Dr. Geisinger is a diplomate in the American Board of Periodontology. She has served as the president of the American Academy of Periodontology Foundation and on multiple national and regional organized dentistry committees. She currently serves as chair of the ADA's Council on Scientific Affairs and as a member of the American Academy of Periodontology's Board of Trustees. She has authored over 45 peer-reviewed publications and her research interests include periodontal and systemic disease interaction, implant dentistry in the periodontally compromised dentition, and novel treatment strategies for oral soft- and hard-tissue growth. She lectures nationally and internationally on topics in periodontology and oral health care.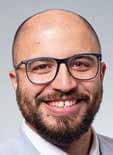 Hussein Basma, DDS, DESS, MS, graduated from Damascus University in 2009 with a doctor of dental surgery, after receiving a full scholarship. Following dental school, Dr. Basma completed a graduate degree in prosthodontics at Lebanese University. He completed his certificate in periodontology and his master of science at the University of Alabama at Birmingham (UAB). His research interests focus on bone grafting and implant dentistry. Dr. Basma is currently a full-time assistant professor in the Department of Periodontology at the UAB School of Dentistry. His clinical and teaching efforts focus on interdisciplinary care in dentistry and the integration of technology to deliver optimal patient care.
Image credit: © Igor Mojzes | Dreamstime.com
Quick Access Code: 210002

Login
Accessing this course requires a login. Please enter your credentials below!