A peer-reviewed article written by Nicole Fortune, MBA, RDH
Abstract
There have been many changes concerning dental implants over the years, including the amount of information available. There are many studies, textbooks, magazine articles, case presentations, and opinion pieces readily accessible to dental clinicians. It is easy to become confused about best practices and concerned that the implant may be harmed during preventive maintenance visits. It seems that these concerns and hesitations lead to inaction in assessment, diagnosis, and treatment. In addition, it is not often clear what has caused peri-implant disease. This course aims to identify the differences in diagnostic criteria when examining natural dentition versus dental implants, outline a comprehensive flow of diagnostics for dental implants, explain potential etiologies, and explore emerging research.
Educational objectives
Describe how dental implants compare to natural dentition when evaluating health and identifying disease
Create a workflow that the clinician is confident in following to be certain their dental implant exam is complete
Identify potential etiologies beyond the common etiology of residual cement on the dental implant
Explore new research and future findings
---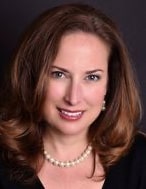 Nicole Fortune, MBA, RDH, is a registered dental hygienist with extensive experience in periodontics. She is a recognized expert in training dental professionals in areas of periodontics, including peri-implantitis and dental endoscopy. Nicole has delivered multiple educational presentations to numerous institutions, clubs, and professional groups across the country. She was Vermont's Dental Hygienist of the Year for 2017. Nicole earned her hygiene degree and her BA from the University of Vermont. She also holds an MBA from Champlain College.
Image credit:  © Sujit Kantakat | Dreamstime.com
Quick Access Code: 21091

Login
Accessing this course requires a login. Please enter your credentials below!