Dental Implant supported fixed restorative concepts are commonly sought after by patients with terminal dentitions. These restorative solutions have demonstrated long-term success in providing function, comfort, and esthetics. Implant Supported Full Arch Solutions can vary in the number of implants, and restorative design. Prosthetics can be removable or fixed by screw retention or cementation. With proper restorative design along with the patients' commitment to homecare and professional recall maintenance, successful long-term rehabilitation can be achieved. The Dental Hygienist needs to be comfortable with maintenance protocol for patients with complex implant restorations to ensure the long-term success of these cases. Proper oral hygiene is necessary for the reduction of etiology contributing to inflammation and peri-implantitis. Screw retained restorations are desirable to maintain mechanical function and the biological complications after delivery and during the maintenance phase. A review of the American Association of Prosthodontists recommendations of when to remove fixed prosthetics for maintenance will be highlighted. Along with postsurgical aftercare for immediate provisional prosthetics and considerations for homecare tools and techniques. A hands-on component of removal of the screw retained prosthetic will be available.
Learning Objectives
Review Dental Implant Restorative History leading up to full arch restorative cases Identify patient needs of complex implant restorations to ensure the long-term success of these cases
Discuss the AAP full Arch Dental Implant Restorative Maintenance Protocols Identify indications for dental implant specific instrumentation
Review protocol for removal of screw retained fixed prosthetics
Review home care products and techniques for patients with fixed prosthetics
About the presenter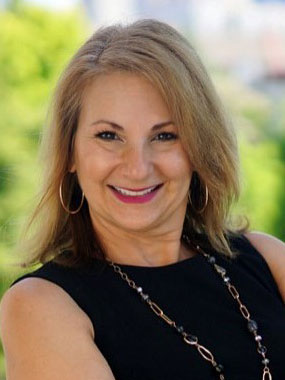 As a member of the Envista team, Lynn Pencek has had the opportunity to work with the cutting edge of patient care and changing technology. As a member of the Nobel Biocare team, Lynn has helped offices bring in new technology and develop efficient workflows for dental implant treatment. Lynn has experience with surgical assisting, clinical workflows, digital case planning for guided surgery, account and inventory management, marketing, and patient education for case acceptance. Lynn started her clinical career as a graduate of Broome County Community College Department of Dental Hygiene. She is a graduate of Thomas Jefferson University's Department of Dental Hygiene and received her Master of Science in Dental Hygiene from The University of Maryland School of Dentistry. Lynn has held Dental Hygiene faculty appointments at Thomas Jefferson University and Community College of Philadelphia. As a past president of the Philadelphia Dental Hygiene Society and a ten-year attendee of Career Fusion Lynn has spent her career helping dental professionals explore options in having their best career.

Login
Accessing this course requires a login. Please enter your credentials below!