This course is now closed. We apologize for any inconvenience.
A peer-reviewed article written by Maria L. Geisinger, DDS, MS
Abstract
Dental procedures that employ handpieces, lasers, electrosurgery units, ultrasonic scalers, air polishers, prophy angles, hand instruments, and air/water syringes can create bioaerosols and spatter. Ultrasonic scalers and high-speed handpieces produce more airborne contamination than any other instruments in dentistry. Furthermore, the personal protective equipment (PPE) that dental professionals generally use was selected to prevent infections related to blood-borne pathogens. As dental procedures and technologies have evolved, the incidence of aerosol-creating procedures has increased. Inhalation of airborne particles and aerosols produced during dental procedures may cause adverse respiratory health effects and bidirectional disease transmission. While transmission-based precautions may minimize risk to dental healthcare providers, many of these precautions may not be routinely practiced, and current scientific evidence and recommendations to dental healthcare providers are rapidly evolving. During the initial pandemic stage, limiting practice to essential services and practicing high-level infection control is critical, but as this pandemic evolves, we are likely to reach a state wherein endemic conditions for SARS-CoV-2 continue to exist, and our infection control may have to evolve to reflect such changes. Going forward, dental healthcare providers should be aware of invisible risks within their operatories and stay abreast of evolving infection prevention protocols before, during, and after patient care. This course seeks to review up-to-date infection control recommendations and emerging evidence for ongoing infection control when delivering dental care, particularly in relation to the SARS-CoV-2 (COVID-19) pandemic.
Educational objectives
Upon completion of this course, the dental professional should be able to:
Explain the risk factors and basic properties of aerosols generated during routine dental procedures
Describe what types of dental procedures result in significant dental aerosol production
Understand the types of pathogens and resultant illnesses associated with such aerosols
Differentiate between standard and transmission-based precautions and their utility in the dental office for safe delivery of care
List infection control and aerosol mitigation techniques that may reduce the risk of cross-contamination to patients and providers
---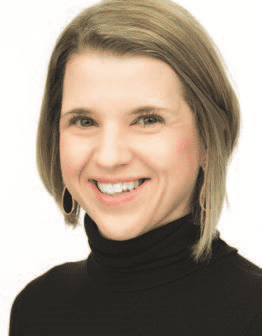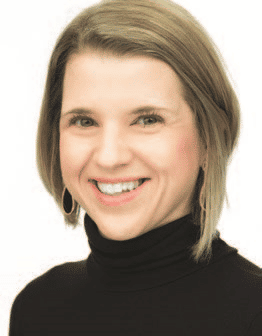 Maria L. Geisinger, DDS, MS, is a professor and director of advanced education in periodontology in the Department of Periodontology in the University of Alabama at Birmingham (UAB) School of Dentistry. Dr. Geisinger received her BS in biology from Duke University, her DDS from Columbia University School of Dental Medicine, and her MS and Certificate in Periodontology and Implantology from the University of Texas Health Science Center at San Antonio. Dr. Geisinger is a diplomate in the American Board of Periodontology. She has served as the president of the American Academy of Periodontology Foundation and on multiple national and regional organized dentistry committees. She currently serves as chair of the ADA's Council on Scientific Affairs and as a member of the AAP's Board of Trustees. She has authored over 40 peer-reviewed publications and her research interests include periodontal and systemic disease interaction, implant dentistry in the periodontally compromised dentition, and novel treatment strategies for oral soft- and hard-tissue growth. She lectures nationally and internationally on topics in periodontology and oral health care.
© Matthieuclouis | Dreamstime.com
Quick Access Code: 20001

Login
Accessing this course requires a login. Please enter your credentials below!