This course is now closed. We apologize for any inconvenience.
A peer-reviewed article written by Lisa Dowst-Mayo, RDH, BSDH, MHA
Abstract
Prevalence rates of periodontal disease in the United States continue to grow as does the percentage of dentally uninsured adults as the gross domestic product (GDP) dollars spent on oral care decrease annually. This public health crisis puts added pressure on dental practitioners to treat patients with oral and systemic dysbiosis. This course will discuss current research trends in biofilm management utilizing the most current technology available on the market. The oral microbiome states of symbiosis and dysbiosis will be presented along with the role genetics plays in the management of oral health to emphasize the relationship between oral and systemic disease states.
Educational objectives
At the conclusion of this course, the dental provider will be able to:
1. Develop a better understanding of health statistics in the United States as they pertain to dental services.
2. Differentiate between symbiosis and dysbiosis and relate those concepts to the etiology of periodontal diseases.
3. Identify the potential role genetics plays in the predisposition and management of patients' periodontal disease status.
4. Utilize the most current dental technology available on the market for biofilm management to promote oral symbiosis.
---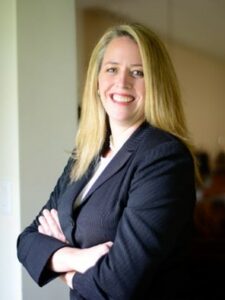 Lisa Dowst-Mayo, RDH, BSDH, MHA, graduated magma cum laude with a bachelor's degree in dental hygiene and a master's degree in healthcare administration. She is a clinical educator for Dentsply Sirona. Lisa is a former dental hygiene program director and full-time professor. She has published more than 44 peer-reviewed continuing education courses and articles since 2006. She can be contacted through her website at www.lisamayordh.com.
Author disclosure
The author has no affiliations with any company that would have a gained interest in the material published in this course. There was no corporate sponsor in the making of this course, and the author is not employed by a company that would stand to profit off the publication of this course. All research is presented in an unbiased manner.
© Katerynakon | Dreamstime.com
Quick Access Code: 15433

Login
Accessing this course requires a login. Please enter your credentials below!