A peer-reviewed article written by Dorothy Garlough, RDH, MPA
Abstract Cognitive bias is a pattern of thinking in humans that, although flawed, is repeated mindlessly, sometimes resulting in irrational behavior and decisions.1 Dental personnel need to understand how cognitive biases impact both their patients and their team members. Left unchecked, these automatic associations can cause grave mistakes and injuries, resulting in real harm. This course is designed to help dental team members recognize their own biases and see the need to introspect and self-regulate to change them.
Educational objectives
At the conclusion of this educational activity, participants will be able to:
Identify cognitive biases
Link some of the common biases to behavior in the dental environment
Understand heuristics
Describe questions to challenge assumptions
Apply tactics to reduce unconscious biases
---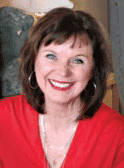 Dorothy Garlough, RDH, MPA, is a conscious change facilitator helping orchestrate change within dental communities. Recognizing that behavioral patterns are difficult to change, Dorothy offers tools to help teams make an organizational shift. Her background as both a clinical hygienist and business owner gives her practical experience and insights both as an employee and an employer. Her customized programs reflect creativity and sensitivity to her client's unique needs, and her writing challenges thinking. Dorothy is a respected member of the dental community, speaking internationally with a style that is thought-provoking, impactful, interesting, and imaginative. She is a contributing writer to RDH magazine and owner of Innovation Advancement.
© Designer491 | Dreamstime.com
Quick Access Code: 21006

Login
Accessing this course requires a login. Please enter your credentials below!