Date: June 22, 2023 | 7:00 PM CST/8:00 PM EST
Duration: 1 Hour
Credits: 1
Sponsor: EMS
Cost: Free
In today's modern dental practice, hygienists do more than just "CLEAN" teeth and dentists do more than just "fillings." The preventative methodologies are changing and so are tomorrow's dental professionals entering your practices. Dental and dental hygiene education are embracing the paradigm shift towards minimally invasive new technology backed by science. Learn more about enhanced biofilm management and its benefits to impact patient care by providing favorable outcomes in treating oral disease clinical longevity, impacting your practice and saving your hygienists!
Objectives:
Recognize the paradigm shift in clinical dental hygiene that focuses on systemic health and related oral disease
Validate biofilm management in dental hygiene department therapies
Compare and contrast traditional clinical prophylaxis vs Guided Biofilm Management
Examine benefits of minimally invasive technologies such as ROI, stress reduction and ergonomics
Presented By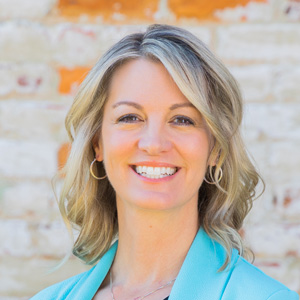 Erika Spring
Clinical Dental Hygienist, Trainer
Erika Spring is a clinical dental hygienist by heart but has served dentistry in various roles over the last 30 years. Currently, she supports EMS as an SDA Trainer for Guided Biofilm Therapy & Academic Relations consultant. Academically, Erika held positions at Laramie County Community College and most recently spent 10 years at Coastal Carolina Community College, where she led the charge to revolutionize dental hygiene education by implementing GBT into the curriculum in 2020 and graduated the first classes of GBT certified students. Coastal went on to be the first academic institution to be GBT certified in the US last year.
Erika is an alumnus of Coastal Carolina Community College, receiving her undergraduate degree in dental hygiene and setting the stage for a passionate career in clinical dental hygiene including full time work with periodontists, Drs. LH Hutchens and Henry Best. It was not long before Erika pursued higher education, receiving a Bachelors' degree in Dental Hygiene and concluding with a Masters' Degree in Educational Leadership from Northern Arizona University. With an interest in helping dental teams and students elevate their clinical skills and enjoy better teamwork, she also became a certified DISC Behavioral Consultant.
Erika's love for education, innovation and her natural leadership abilities have allowed her to take transformative approaches in her career through clinical patient care, as a full-time educator, and through Spring Innovative, her privately developed consulting platform.
Erika's mission is to educate tomorrow's dental professionals through today's modern innovations, and reshape the future of dentistry.
Moderator: Brian Rosebrook
Dental Economics
Supported in part through an unrestricted educational grant by: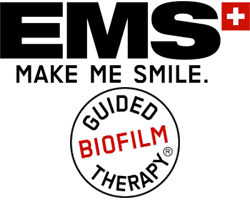 Login
Accessing this course requires a login. Please enter your credentials below!